Here's the March currently from Farley. Go over to her blog and link up! :) I always LOVE seeing what other bloggers have to say.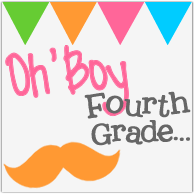 Listening: As I was filling it out, I realized I was sitting in silence. Sometimes it's just best that way!
Loving: Ok, seriously... for February to be the shortest month it sure felt like the longest month! I thought it would never end. Holy cow.
Thinking: All I've heard ALL week is that it was supposed to snow today. No snow. Not one bit. Boo.
Wanting: I have a huge pile of laundry that I have been procrastinating going through. Wouldn't it be awesome if a little magic fairy could come and do it FOR me? :)
Needing: I have some new items in the works for my store but I need to just sit down and finish it.
Like: coca-cola- I started drinking JUST water this week... I miss soda!
Love: Chocolate ... I'm trying to stay away from ALL of the candy I got from my 4th graders for Valentine's Day.
Hate: Cattyness ... is that how you even spell it? Ugh.
I could have added that I LOVE the email I had in my inbox when I got to work on Monday morning... I'll give you a sneak peek....
That's right! My donors choose project has been fully funded. I screamed and then the teacher across the hall poked his head out the door to make sure I was ok. Oh man I was excited!!!!
My project was for 6 video cameras and they showed up in my classroom yesterday!
My brain is overflowing with so many great projects that we can do.... my first thought was history skits then my thoughts went to readers theater. My kiddos were SO excited!!!! Can't wait to use these with them.