Oh yes I'm late at Farley's Currently this month but here it goes....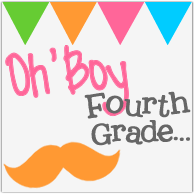 Listening: I'm over at my boyfriend's parent's house and his mom is playing some instrumental music. It's so calming. I probably need to play more of this in my life!!!
Loving: Family dinner.... the reason why I'm over at his parent's house. It's a weekly tradition with his entire family.
Thinking: It took me several hours but I FINALLY uploaded all of my latest TPT stuff! Can I get an AMEN?
Wanting: to get this cast off. That, my friends, will not happen for SEVERAL more weeks.
Needing: I have 3 books that I need to delve into ASAP! One is the Café book (I've already read it but it's been a while), and 2 Reading/Comprehension/Guided Reading Books. I need to get started!
Tips, Tricks, or Hints: Do what you LOVE! If I make something for my TPT store, I make sure that I love it. If I don't love it, then I can stand behind it. I only put out products that I love and that I enjoy to create. I encourage you to do the same.
Go link up with Farley! Better late than never!
Smiles and Snapshots!:)