I'm confused. It's August ALREADY? Where did June and July go? I have no clue but I've spent the day at my new school in my new classroom and I am so excited! To celebrate, I am linking up with Farley for her Currently!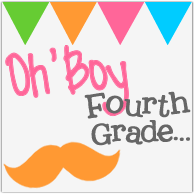 Listening: AGT is on.. same episode as last night. Really I'm just killing time until Big Brother comes on at 9! Anyone else addicted?
Loving: So this week I OFFICIALLY became a Thirty-One consultant. I'm stoked! Interested in getting a new teacher bag for this year or a new thermal tote for you or your child? Don't have a consultant? Interested in having an online/catalog party even if we don't live in the same state?
Visit my site:
https://www.mythirtyone.com/388439
.
(or email me at
longc2013
@gmail.com
)
( Shameless plug OVER :) )
Thinking: I am so excited about attending the SC blogger meet-up this weekend in Greenville. I have never been to one but I am looking forward to meeting some awesome teachers.
Wanting: I am seriously in overload with ideas for my classroom thanks to Pinterest, instagram, all of the blogs I stalk. I have zebra again but adding a lot of neon throughout. Do you have a theme or color scheme this year?
Needing: I love my little Scotch laminator and I LOVE laminating stuff. However, I have a deep hatred for cutting it out. Ugh!
B2S Must Haves: 1. teacher bag: thirty-one of course!
2. EC planner: What did I EVER do without?!
3. Post-Its: There is just something so wonderful about opening up a new pack of colorful post-its! I love lists so it's right up my alley!
Alright! Go link up!
Smiles and Snapshots! :)